Culebra Divers is currently closed due to restrictions put in place by the Puerto Rican government in an effort to protect its citizens from coronavirus. We will reopen as soon as it is deemed safe and we are allowed to do so. Please email [email protected] with any questions and future bookings are being accepted for later this spring/summer.
Book Online to Make a Reservation
Online booking is currently available for most of our tours (diving, snorkeling, training, private charters). If you're having trouble booking or don't see what you need, please email us: [email protected]
Shop Online Now!
Please visit our online store for merchandise. Keep an eye out for new items as we expand our offerings online.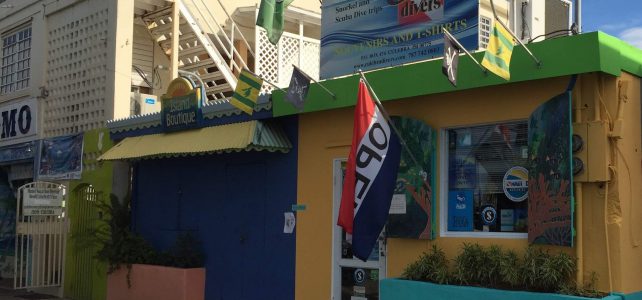 Culebra Divers is a small local family business that's been in operation since 1987. Our goal continues to be excellent customer service making your visit to Culebra the best it can be....
Learn More
Great Scuba diving experience!
Great overall dive experience! Trevor/Heather were so knowledgable and helpful, and the dives were full of sea life and coral. Couldn't recommend Culebra Divers more for any scuba diving you might want to do while out on the island. The boat is comfortable and only takes a small number of passengers, ensuring you get the most out of your underwater time.
from a recent TripAdvisor review
March 2020